About project
Audio narration or voiceover is an integral part of almost every e-learning course we produce. How we did it for the Foreign Trade Chamber of BiH, read below.
komorabih.ba
Professional voiceover
Bosnian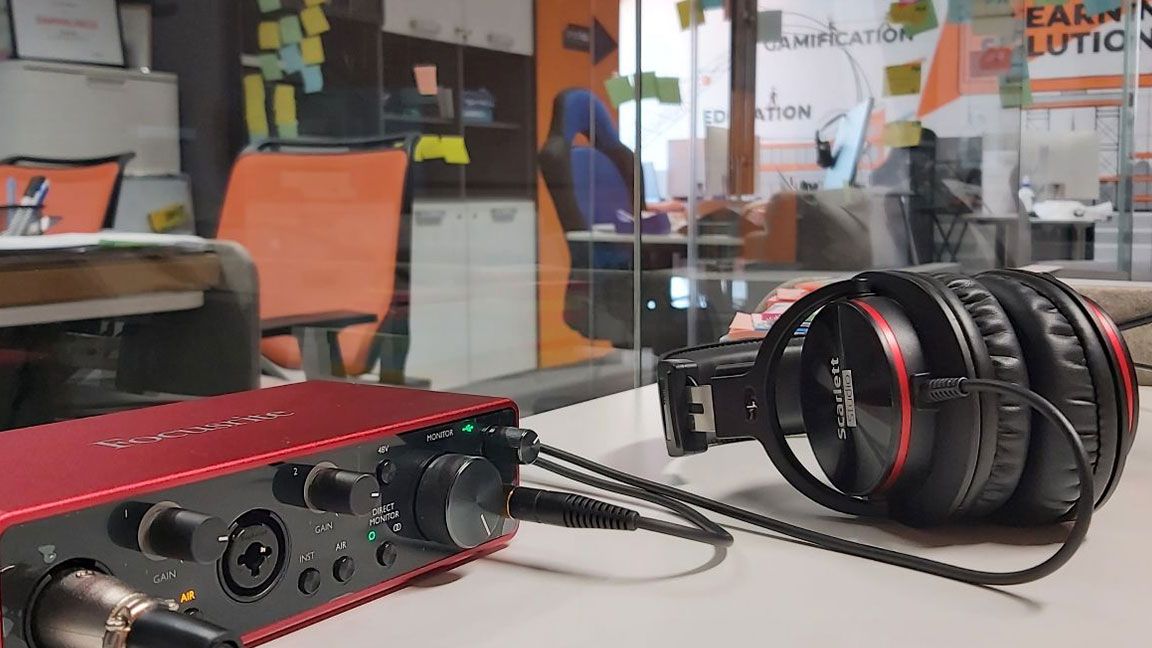 The Foreign Trade Chamber of BiH has been extremely active for many years in providing education and professional training, and one of the trainings that VTK planned to implement was related to the preparation and development of online courses that would address certain fields of digital marketing. In this regard, as a company specializing in the development of content for online learning, we were given the opportunity to discuss this topic and confirm our professional competencies and readiness to work on this project.
Project in details
Take a look at the projects that we've done in collaboration with our business partners. Every project is a story in itself and we took a unique approach for each one of them, trying to achieve high flexibility and the best results.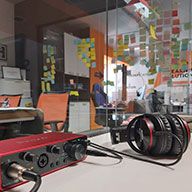 Through the meetings, we were introduced to the content and manner of working on the project. We need to turn the professional materials we receive from experts in the field of digital marketing into interactive courses with sound. While one part of the team worked on the graphic presentation of the content, the other team organized a professional sound recording in our premises.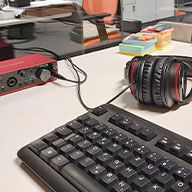 For this occasion, we invited one of our professional associates who has many years of experience as a journalist, speaker and producer. The person recording the sound must have a beautiful voice color, pronounced tonality, clear pronunciation, etc. because in addition to the graphic solution, the sound will determine the quality of the course. We emailed the texts to the speaker a few days before to get acquainted with the matter, and then printed them out on the day of reading and prepared them in a deaf room so that the speaker could read from them.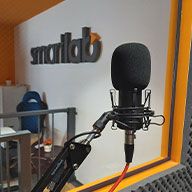 The recording takes place in a deaf room equipped with soundproofing, a studio microphone and headphones. On the other hand, laptops, mixers and headphones are connected so that you can monitor your reading at the same time and react in time if the speaker makes a mistake in reading or pronouncing. Since there were several modules, the recording took several days. When the sound was recorded, we listened to it to make sure once again that everything was read correctly and that there were no obstacles for further steps. All errors are corrected by re-reading the defective parts.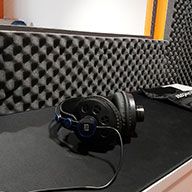 In order to fit everything into the course, the sound is cut into several parts and each part fits into a specific page or parts of the page, depending on how it is designed. In this way, the production of the e-learning course is completed.
Contact
Feel free to write us in case of any suggestion, questions or requests.